As a society we are becoming more and more reliant on mobile solutions for our internet. The web has become a necessity in our lives as a way to communicate with others, keep up with work tasks, and as a form of entertainment. We use the internet for just about everything we do, and studies show that people are spending record amounts of time in front of a screen, whether it be a computer or cell phone screen. Getting free wifi is becoming essential, and free wifi is becoming more and more available, but knowing how to find it is becoming more of an issue for some folks. Free wifi allows a user to hook into an internet hot spot to get on the web. Once upon a time, the majority of businesses charged for their wireless internet access. Now the access has become so ingrained in our lives that businesses use free wifi as a way to get customers in the door. In fact, many hotels would charge as much as $20 per night for internet use and now free wifi can be found at a majority of hotel chains.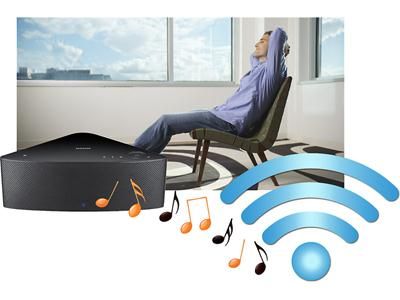 ---
It used to be that wireless internet was only available through your mobile phone provider. While this internet access is still a major part of our access, the wireless carriers target free wifi as an enemy to them and have changed their plan's access to include lower rates for lower amounts of internet access on their network. Most mobile smart phones have wifi built into the hardware and mobile users can access free wifi access points to get online. So, how do you go about finding free wifi hot spots? Many businesses advertise free wifi very aggressively. Examples of these businesses are major hotel chains, restaurants, coffee shops and even government facilities. These days, major cities are setting up free wifi throughout the entire city! An example of this is Raleigh, North Carolina. In Raleigh, free wifi is available throughout their downtown which they hope will entice people to shop the businesses in the downtown area.

But let's say you don't have access to a major city which offers free wifi, how do you find free wifi hot spots? There are many phone apps for both Android and iPhone that offers a constantly updated list of wifi hot spots for their customers. Using these apps, you can stay ahead of the curve and know where exactly you can get internet coverage through the use of free wifi. Once you get fully acclimated to using your phone app to pin point free wifi access points, you can lower your phone's data plan to a minimal amount, which is typically 1 GB of data access monthly. For some people, this can be a major savings month over month. As you hop from free wifi point to point, you will never be out of the loop or in risk of running over your wireless data limit. So download the phone app to your phone and keep your eyes and ears open for free wifi hot spots as you travel about your town. You will save yourself a major headache and a boatload of money!

---